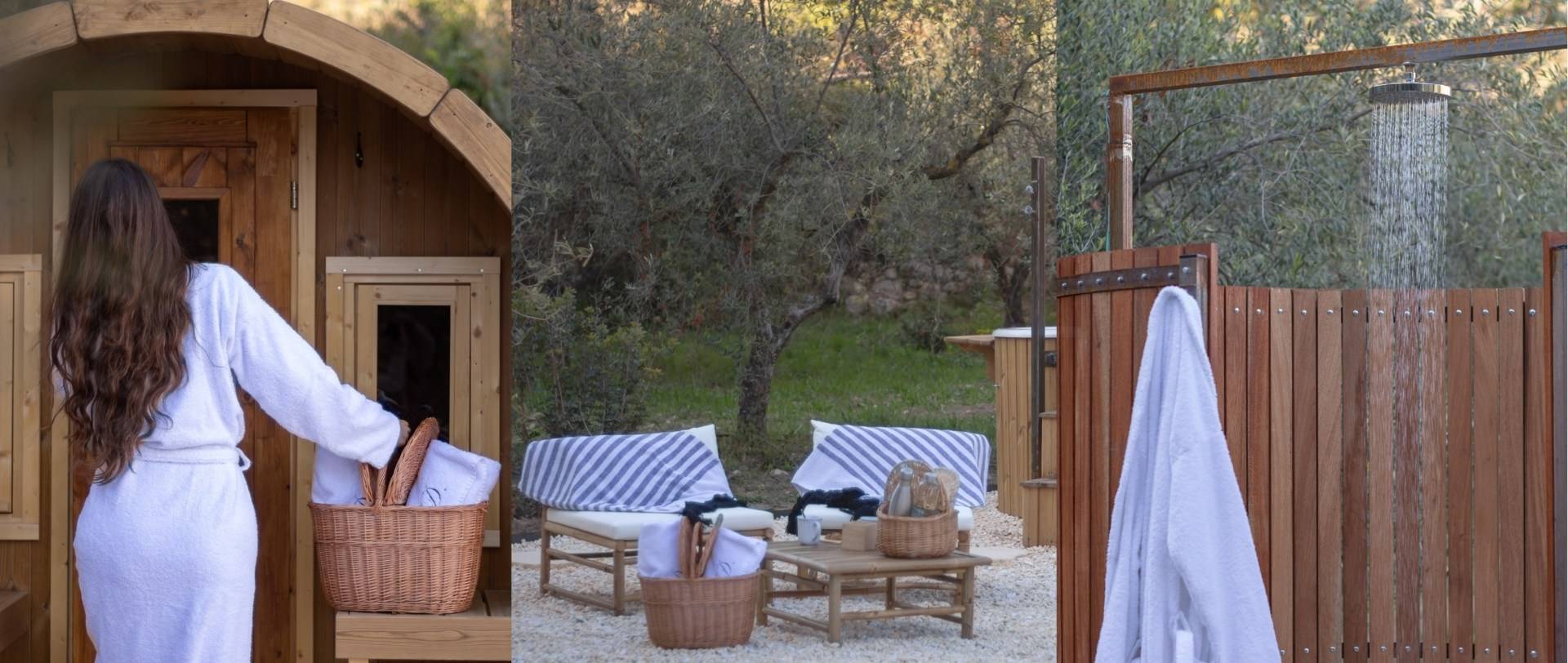 Les Oliveres: Outdoor Spa
It is peace, vineyards, olive trees and views. It is disconnecting from the hustle and bustle of the city and reconnecting with oneself and nature immersed in a wine paradise. It is Terra Dominicata, a five-star boutique hotel, now with a rural spa. Located next to Escaladei, the town where the Carthusian monastery founded in the 12th century is located, it is a hidden gem in the Priorat.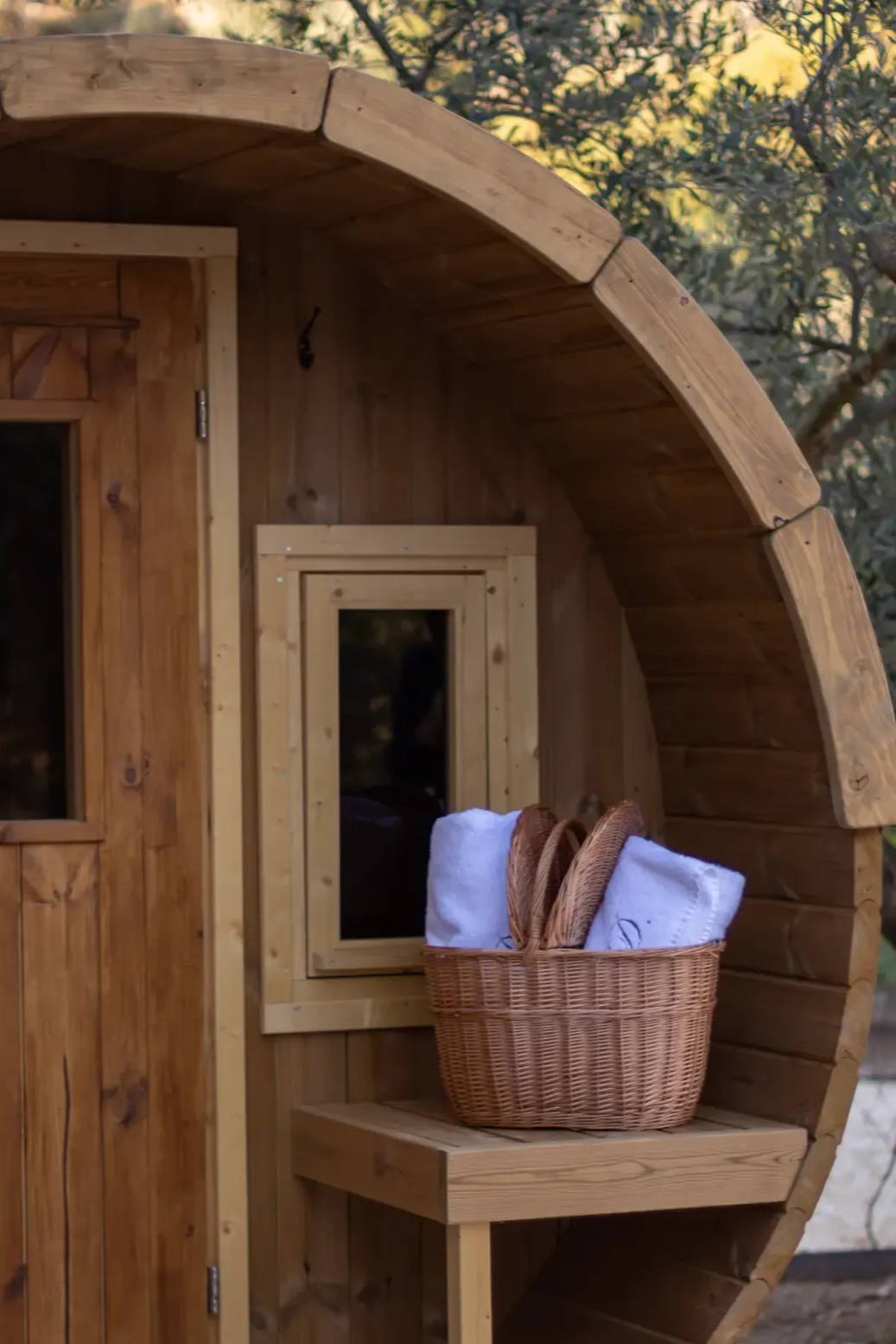 Immersed in the olive grove that surrounds this old farmhouse (which was the farm of the Carthusian monastery of Escaladei) converted into an exclusive hotel, is the new Les Oliveres spa. The icing on the cake that makes the experience of rest and healing of body and mind in this place absolutely complete.
Built in oak wood and inspired by the landscape and the barrels of the estate's own cellar, it immerses you in the views of the Sierra del Montsant Natural Park and the vineyards that surround the hotel. The path of white river stones that lead to and form the surface of the spa are reminiscent, in their shape and texture, of the characteristic almonds of the area and ensure that the moment of relaxation begins the moment you step on the first stone.
Like a river, they accompany you until you are immersed in absolute peace.